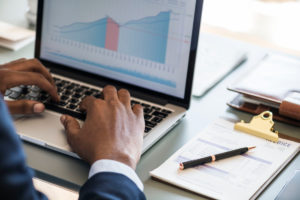 Did your sales meet, exceed or fall short of your expectations? Regardless of how they turned out it is likely they could have been better when you factor in your inventory shrinkage. Shoplifters, employee theft and paperwork errors all create additional loss that drain away some of your profits. What strikes me is that these losses are like adding insult to injury. You ordered, received, put the merchandise out and paid your vendor for it. On top of that you have your expenses, payroll, rent, utilities and more.
After all that someone, a shoplifter, comes into YOUR store with the intent to steal from you. They do not care if it hurts you, your staff and your family. They simply do not care about that. It is ALL ABOUT THEM. And on top of that it just keeps going on year after year.
But, shoplifting is no different than any other business problem. You can fix it the same way by simply paying attention to it and attacking it head on. The problem that most retailers face with shoplifting is the feeling of despair because you are not sure what you can or cannot do. What is legal? The Police seem to have little interest in helping you. The times you have caught a shoplifter have met with mixed results. The shoplifter seemed to get nothing but a slap on the wrist, if that.
So how do you attack the scourge of shoplifting? From a business' standpoint is actually fairly simple. Cast aside the concerns about prosecution with the criminal or civil courts. We should be concerned about what could happen to us legally but the reality is you want a program to keep shoplifting from happening at all. You must get into a prevention mindset.
A prevention mindset or loss PREVENTION is exactly that we want to prevent the losses from occurring at all. Because when a shoplifter attacks us it costs us money, even if they are not successful. Not just the loss of merchandise but our time and expenses.
The really great thing about a prevention mindset is that it costs us little in the big picture and actually is in alignment with our sales goals. Yes, you do need an anti-shoplifting system like a Sensormatic system but that is only fifty percent of the equation.
Step one is to change the way you approach customers. Customer service is king here. Shoppers love attention. They are there for a little retail therapy. They are interested in purchasing something from you and favor the attention that your staff can shower on them. Answer their questions, help them make a choice or just let the customer know that you appreciate their being there.
On the other hand shoplifters HATE everything I mentioned in the previous paragraph. Shoplifters need privacy even if just for a moment to steal from you. They do not want any attention, assistance or help. They are there to steal your goods and YOU ARE IN THEIR WAY. So what should you do? Remember this, good customers want your attention at various levels depending on the customer's wants and needs. Any sales floor staff that have any experience at all know when to turn customer service up or down.
It starts the moment that the customer walks in the door. Every person that enters your store must be greeted. A greeting should include brief eye contact, a smile and a "welcome to (my store) how can I help you?" Very reliable studies have proven over and over again that impulse shoplifters which make up approximately fifty percent of the average retailers shoplifting losses will most likely not steal from you in that visit if they are greeted. This is a win-win situation. Good customers love the attention shoplifters hate it. However, you cannot stop there. Amateur and professional shoplifters will not be deterred by that alone. They require additional customer service. Approaching them to help, suggest additional items they may want to consider not only increases your sales to that customer but it puts the shoplifter on notice that they have been seen and are being observed. The shoplifter will try to shun that help. So what do you do in that case? Step back and still be in range to "help". Many shoplifters will simply leave. If this is consistent then the shoplifter will go elsewhere to steal from a retailer that is not prepared.
So what is the second part? You must have a Sensormatic system. As much as we would like, we do not have unlimited payroll. We cannot be everywhere at once. Shoplifters look for or even create conditions where the customer to staff ratio is out of whack. That is where the Sensormatic system comes in. Merchandise that is higher value or frequently stolen is protected with a label or a hard tag. If the thief tries to steal it, the Sensormatic system at the customer doors alarms. Your merchandise is protected 24/7.
The combination of these two creates a pretty impenetrable wall that will reduce most of your shoplifting losses and at the same time increase your sales.
And yes, Loss Prevention Systems can help you with both. As the former Director of Loss Prevention for several major companies I have worked my way up in the trenches from personally apprehending shoplifters all the way to starting and running LP programs for those companies. When you purchase your genuine Sensormatic system from us you get the training and support to fix your shoplifting problems.
Contact us today or call 1-770-426-0547 to find out more about our Sensormatic systems and getting your staff trained up to go on the offense.