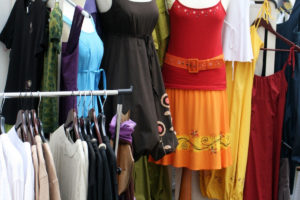 Loss Prevention Managers and Associates use audits on a regular basis to keep track of merchandise that may be potentially high theft items. The items may be high dollar such as iPods, laptops, computer tablets and so on. The products being audited may simply be easy to steal and resell. Such items can include a variety of products ranging from drill bits to medicines, razor blades and even fragrances. Audits are an effective tool for Loss Prevention departments to quickly identify theft trends and to begin investigating when and how losses are taking place. For stores that cannot afford a Loss Prevention department, it falls upon store owners and managers to investigate missing merchandise. The question then becomes, how does a management team decide what items should be audited or when audits should take place?
There are different types of audits that Loss Prevention teams conduct. Some audits are completed during inventory nights. The purpose of these audits is to ensure an inventory crew is accurate in the counting of your merchandise. Mis-counts lead to inaccurate results and skewed shortage numbers. An errant finger while keying in numbers can make your inventory too high. Counting too few items results in shortage neither of which is a good thing. A falsely low inventory result usually translates to a high shrink result the following year. It is also wise to audit locations to be sure endcaps, sidecaps, and special dump bins are counted. Think of the easy to miss locations in a store.
How do you decide what should be audited? On inventory nights the inventory team crew leader may print up sheets of "suspicious" counts or "exceptions". Usually, that team completes some of their own audits but stores should have their own audits as well. If exception sheets are not printed by an inventory team stores can decide what areas or items they want to spot check. Usually, these are going to be sections that have small items (for example, cosmetics) where it would be easy for a counter to miss multiple items that can add up to big dollars. High dollar merchandise is another area to focus on, say for instance television sets, computers or some models of vacuum cleaners. Clothing may include leather jackets and designer dresses, popular targets among thieves. One thing to keep in mind during inventories is that inventory crews are not going to want to be pestered over every little discrepancy. Usually, it is requested that only variances greater than $25 or more than 10 pieces be recounted.
The other type of audits we are discussing usually focus on specific items (SKU's) or categories of items, for example, denim jeans valued at $30 or greater. In order to make sure that audits are value-added there needs to be a determining factor that instigates the audit and that audits are not being done on every single item in a store. Putting too many items on an audit form will ensure they do not get done properly or regularly and that renders them useless.
Daily Loss Prevention audits are usually based on suspicious activity or a reasonable concern that a certain product will be targeted by shoplifters. In one department store I worked for, we started carrying a new line of leather coats. Due to the dollar value of these jackets, we started an audit form for these items and counted them every morning. Because we had a camera set on them we were able to review a days-worth of video in a short time if a count was off. In another store I worked for, we started to see vacuum cleaners of a specific brand start to disappear. We began daily audits and partnered with other retailers that also carried this brand. We found that ours was not an isolated problem and through audits, we were able to get several suspects on camera. The key is to follow up as soon as an audit finds a difference in what store inventory says should be on hand and what actual on-hands are. If a store-generated on hand report is not available, the current count would be compared to the prior day count. Discrepancies would be researched from receipt journals and if no item was sold, the video would be reviewed.
Audits are not difficult and can aid in reducing theft and shrinkage. Keep audit lists short to help make them impactful. Use cameras to record those items you suspect are being stolen or believe are going to be a high theft SKU. Track the time as well as the day the audit is completed to narrow the window to review on video if an item is missing. You don't have to be in L.P. to conduct audits in your store.
---