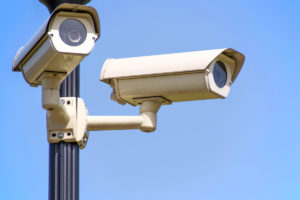 Shoplifting affects everyone. As shoplifting and employee theft seem to be an unstoppable problem for the retail industry, researchers try to find different methods to prevent and combat shoplifting.  Law makers across the country try to pass laws to deter shoplifters by imposing harsher sentences. Technology has for many years now helped loss prevention personnel catch shoplifters, and prevent bigger loses for stores.  But as technology has improved, shoplifters ways have changed to account for the technology being used to catch them.  As the technology evolves, so does the shoplifter. Are you keeping abreast of the problem? Keep reading by clicking the links below.
---
Why hasn't security technology put an end to shoplifting?
As the UK crime rate falls, there is one crime that is on the rise. Recent figures show that shoplifting has consistently grown by an annual 6% against a wider backdrop of reduced crime. This statistic is surprising considering the vast amount of time, money and effort that goes into developing anti-shoplifting technology. So why isn't it working?
How does anti-shoplifting technology work?
The vast majority of retail stores are equipped with several high tech security measures. CCTV cameras are the most common. According to the College of Policing, CCTV is more effective as a method of gaining evidence to catch and convict a criminal than as a deterrent.
Many security camera providers provide monitoring services to ensure footage is captured and analysed as efficiently as possible. However, surveillance systems require careful planning; Banham Group, security experts with more than 90 years' industry experience, advise that CCTV installation must include guidance, particularly on data protection laws and system legalities.
---
Through the Eyes of a Shoplifter
In the June 1968 issue of the magazine, then-managing editor John J. Sullivan tried his hand at shoplifting from a few independent stores, just to see how easy it was to get merchandise past the sales register.
He didn't have much trouble. With prior permission from the owners, he hit six stores in and around one city in one weekend, for a total of almost $250 worth of merchandise in about an hour—more than $1,700 today. Then-editor Bob Vereen got in on the experiment too, taking nearly $25 worth of merchandise in about 10 minutes from one store.
The point wasn't, of course, to steal product from hardworking, honest hardware retailers. It was to show how easy it was to do so.
For a quick checklist you can share with your employees to make sure everyone is working to improve store security, click here to download our Loss Prevention Checklist.
---
Not all businesses on board with new shoplifting proposal
QUINCY, Ill. (WGEM) –
A new proposal by the Illinois State Commission on Criminal Justice and Sentencing Reform has been met with multiple opponents.
Right now, any theft valuing over $300 will land you a felony charge in Illinois. An Illinois criminal justice reform group has asked lawmakers to raise that thievery threshold to $2,000, in an attempt to combat prison overcrowding.
Executive Director Amy Looten of the Quincy Chamber of Commerce said on Monday that there are many reasons to oppose it.
"For every product that walks out the door, they're not paying sales tax on that." Looten said. "So our local government, our state government is not getting that income from the sales tax."
Quincy Menard's Assistant General Manager Scott Warner added on Monday that shoplifting affects many more people than just the person stealing.
---