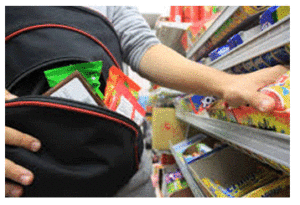 Inventory, policies and procedures, and every aspect of how you run your store should be checked regularly.  Implementing policies, or business procedures in your store and never checking whether they are working or not is not profitable. Is your return policy being carried out as it was implemented?  Are you letting employees go unsupervised when it comes to returns?  There are many employees that are exceptional workers and work diligently and honestly, but it's always better to maintain an atmosphere where they know the owner or management of the store are on top of things.
For more news about this and other topics, follow the links below.
---
Businesses rally to prevent shoplifting
TUCSON (KGUN9-TV) – Serial shoplifters cost business owners in Pima County $5.91 million a year. On Wednesday, the Pima County Attorney, law enforcement, and local retailers partnered together for the new "We Watch, We Prosecute" campaign to stop thieves.
2016 was the first year ever that 100% of retailers say they were victims of organized retail theft, according to a study by the National Retail Federation.
Police say 80% of organized shoplifters steal because of drug addiction.
The Tucson Metro Chamber brought together retailers, law enforcement and prosecutors to form the Coalition Against Retail Theft (CART).
CART's "We Watch, We Prosecute" campaign will:
Educate retailers and consumers on protecting themselves from organized theft through workshops.
Increase tools for retailers to identify and help prosecute organized retail thieves by working more with law enforcement.
---
Westport police capture serial shoplifter
Detectives from the Westport Police Department have arrested a man they say is responsible for a number of shoplifting incidents at Lee's Supermarket.
Police arrested Gutemberg Freitas of Westport for allegedly shoplifting more than $150 during a number of visits to the supermarket. Freitas was dubbed the "gassy bandit" after taking a package of Beano food enzyme supplements out of its packaging and leaving the store without paying for the supplements.
Police say Freitas, on a number of occasions, removed the Universal Product Code (UPC) labels from items then swapped them out with less expensive items. His thefts trace back as far as November 2016.
---
Diebold Nixdorf debuts world's smallest self-checkout at National Retail Federation's BIG show
CLEVELAND, Ohio — Imagine heading to your favorite supermarket and having the store know not only that you're coming in, but what you plan to buy. Then as you walk through the aisles putting items in your cart, you're also scanning them with your phone, which keeps a running tally of how much you're spending as you go.
When you're ready to check out, you bypass the lines at the registers and head straight to the self-checkout terminal, where you pay for your purchases with cash or a credit card swipe, and walk out.
That's the kind of scenario that Diebold Nixdorf, the Summit County-based ATM and bank security company, envisions as it unveils what it calls "the world's smallest self-checkout concept" at the National Retail Federation's NRF BIG Show in New York on Jan. 15-17.
Diebold Nixdorf's latest innovation lets customers withdraw cash or pay for their purchases at a kiosk that's less than 10-inches wide, or the length of one and a half dollar bills. The kiosks take up a fraction of the floor-space of current ATMs and self-checkout registers and combines those abilities within a single unit that can fit almost anywhere, the company said.
---