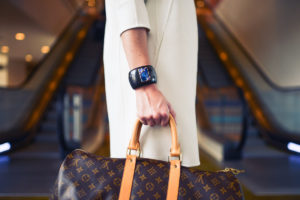 Having to balance a customer friendly environment that makes patrons feel like you want their business and keeping a structure in place that ensures the store is profitable can be difficult. This is especially true when it comes to customer returns. At times, return policies even seem to put store management and loss prevention teams at odds with each other. On one hand, stores are afraid that a strict return policy will turn off regular customers and result in a loss of business. On the other hand Loss Prevention teams in their efforts to…well…prevent losses have a tendency to want to tighten procedures on everything. There is an argument to be made for both sides but there may also be a happy middle ground where both can come to an agreement.
Customers can and do lose receipts and in many instances, this hinders the person's ability to get a refund and in some stores, it may even prevent an exchange of merchandise. In some of these situations, the customer may only be seeking to exchange an item for a different size, color or design and yet the manager sticks to the policy regardless of circumstances. This hardline approach can and does anger many shoppers and it will result in lost business. Yes, the policy is in place and the intentions of it are good but the lack of flexibility in not permitting even an even exchange or a trade for a similar item can be a poor choice. A store will pay for that decision through the loss of future sales.
Many stores have gone to the extreme of allowing an exchange or return giving the shopper up to 365 days to make a return! In a cbsnews.com article, "15 Stores With The Best Return Policies", by Maryalene LaPonsie, Nov. 22, 2017, they reference 15 stores that have some of the best (read easiest) return policies. The article points out that even among these stores a bit of tightening up on the policies had to be done due to return fraud and abuse. Still, consumers will find that even without receipts they can at least receive store credits towards future purchases. Not too bad for losing a receipt and keeping merchandise for a year.
From a Loss Prevention perspective, this seems far too excessive and an abuse of a retailer's goodwill. Taking back a return that is a year old or even 90 days old means that item has dropped in value due to markdowns or because it is out of season and no one is going to purchase it. Loss Prevention departments are concerned with profitability just as are store managers but tend to see things in more immediate terms. Taking that winter coat back in July means that it is either going to take up valuable stockroom space or will have to be marked down. Is there some way to come to an understanding between Loss Prevention concerns and store manager concerns?
Shoplifters do abuse store return policies often on repeat occasions. A May 14, 2018 article by journaltimes.com staff, "Racine woman charged for Walmart thefts", reported on a woman who was caught on camera entering a Walmart store, selecting an airbed and taking it to the return desk and receiving a gift card. She was caught on camera committing the same type of theft about three weeks later at the same store. The story reported that the suspect had a history of shoplifting in the county dating back to 1991. In a related story from Houstonherald.com, May 21, 2018, a woman entered a Walmart store and "placed several items into a cart including DVD's, floor mats, jeans, household goods and groceries." The story relates that she went to the service desk and made returns for items she hadn't bought and was able to get about $64 cash. This offender also had a history of 10 prior theft convictions.
Store owners and Loss Prevention officials need to devise clear-cut policies that provide fair returns and refunds to honest customers while putting roadblocks in place for criminals. Once policies are hashed out and agreed upon, consistency in administering those policies is required. Deviating and making exceptions only opens up the door to return fraud and abuse and takes you back to square one and career shoplifters will continue to abuse your goodwill. 
---