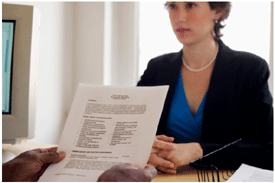 Hopefully, your store is one of those places where employees look forward to coming to work. You know what I'm talking about it's that environment where everyone is happy to be there. Employees know they are there to get a job done and take pride in the service they offer to the customers. It's the type of job where people may have an off day but their co-workers are supportive and help pick them up. It happens to all of us. These jobs have a manager who interacts with the employees and takes a real interest in each of them. The boss may take time to say hello and greet everyone. They know their employees by name and may even know their families. Unfortunately, not every workplace has such a camaraderie amongst the team members. There is any number of reasons this can happen but a major contributor to an unhappy workplace can be the hiring of an employee with a poor attitude.
Unhappy employees don't always start out that way. They can get through an interview without any problem and they may begin working and get along fine. It is after they are hired that their true colors begin to show. These people are the type who start to complain to their co-workers when they are unhappy about something. It could be a work schedule they don't care for that triggers the griping. The complaints tend to be general and not geared toward any particular person at first. When no one addresses the complaining the employee gets more vocal over time and begins to find other issues they don't like. They are never limited to one gripe and constantly find perceived problems and share those perceptions with others. The complaining spreads as this person talk to others and suddenly people who were perfectly happy with their jobs and managers are taking exception to things. Where someone was fine with working at night or on weekends in the past they now feel they should not be expected to work when other jobs don't require these types of hours. Never mind that they chose to work in retail which does require night and weekend workers. People begin to show up to work in bad moods anticipating that a non-existent problem is going to impact them again.
Now that the workplace has been infected with the virus of negativity and people are coming to the job with poor attitudes the problem manifests itself in other forms. Those who used to smile and engage customers with pleasantries are now frowning and giving curt, "Hello's" to patrons.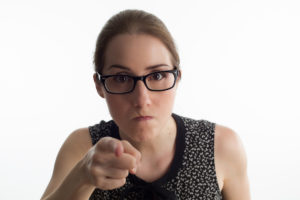 Customers get annoyed and share their experiences with friends and family. The atmosphere of the store is poisoned and like any poison, people avoid it lest they become ill or worse.
Guess what, this is not where the problem for your business ends. When workers become dissatisfied their performance wanes as well. The person who used to take care to stock the shelves properly and put merchandise where it belongs now puts merchandise in the general area. Clothing on racks that were once sized and straightened are now fortunate to make it onto a hanger let alone the arm of a fixture. The appearance of the store declines and employees don't care. There is a malaise that sets in and an employee thinks to himself, "Why should I bother to fix it if no one else cares why should I?" If customers refuse to come in due to poor service they certainly won't come in to shop in a store that is trashed.
To get to the heart of the matter you have to look at the culture of your store and what it is that is causing your store to decline. If everything was going well until you brought in that new hire then you have to get rid of that infection quickly. Afterwards be careful in your hiring process. Take a careful look at the applications, resumes and employment stability. Coupled with background checks and pre-employment screening your workplace can get back to the place it was but it is never easy. Bad habits are easier to create than break and your team may now have a bunch to break. Have a heart and be thoughtful in your hiring practices, your employees will love you for it.
---