Across the United States, local governments are passing legislature to co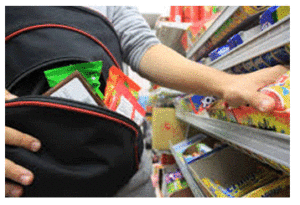 mbat and punish shoplifting and employee theft.  The harsher sentences are supposed to deter the shoplifter while sending the message of severe persecution if caught shoplifting.  Now, small business owners are taking a new initiative.  They are uniting to fight retail theft, and being able to provide information about shoplifters and shoplifting among retailers in the area.In some areas, the increase of shoplifting is hitting businesses hard and according to them "We are fed up."
For more about this and other topics, follow the links below.
---
East Coast supermarket chain finds talent in former drug dealers
PHILADELPHIA
When Jeffrey Brown looks to promote employees within his 13-store supermarket chain, he looks for people with hustle, ability, commitment, all that.
There's another unlikely attribute that has turned out to be a predictor of success at Brown's ShopRite and Fresh Grocer stores.
"What we realized is that a lot of the people we hired were in the drug trade," said Brown, founder and chief executive of Brown's Super Stores Inc. "We were surprised that some of the people we hired have fairly good business skills. The drug trade is a business. It's an illegal business. You are buying. You are selling. You have inventory. You have some of the common problems that any retailer has. A lot of them are accelerating into management."
That's the kind of human capital insight that Brown would never have imagined in 2008, when, at the urging of an outspoken customer, he decided to make it his company's mission to hire people coming out of prison.
---
Research Findings from Employee Theft Articles
Peer-reviewed employee theft articles can stimulate discussion and reassessment of policies among LP professionals.
As many of you know, I have been researching employee theft, occupational crime, employee dishonesty, and workplace deviance for more than 30 years. I peruse scholarly journals and academic publications regularly for relevant research studies that can help us all better understand this phenomenon. This column features a couple of employee theft articles that may shed some light on this continuing problem. I have included the full citations so you can find these publications online or in your local library to read and share with your staff. If you do not have direct access to a major research library, try using Google Scholar.
"Workplace Theft: An Analysis of Student-Employee Offenders and Job Attributes"
The first of the two employee theft articles is authored by Elizabeth Ehrhardt Mustaine (University of Central Florida) and Richard Tewksbury (University of Louisville) and published in the American Journal of Criminal Justice 27:1 (pages 111 – 127, 2002). This employee theft study surveyed a large population of college students attending a number of major universities. Since existing research suggests that many dishonest employees are younger, part-time, untenured, and dissatisfied, these two researchers concluded that college students would make an ideal sample of employees to survey about their occupational criminal behavior.
---